Using Nutmeg to Enhance Sweet and Savory Meals
What is Nutmeg?
Nutmeg is typically ground from evergreen tree seeds. It can be cultivated from any species within the genus myristica. It is made from the seed, and mace is made from the leftover webbing around the shell. Nutmeg has many uses. It was a staple of 18th-century cooking, and many people currently add it to sweet foods like cookies, oatmeal, and cake. Those who are wondering how this spice tastes should consider purchasing some raw seeds and grinding them for the freshest taste.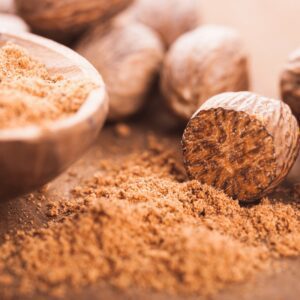 Cooking 
You should grate nutmeg fresh to preserve the flavor. If the natural oils dry out, then the taste will disappear. Whole seeds should be covered and stored in a cool place. An entire seed should provide approximately two or three teaspoons of ground spice. This spice also goes well with dairy products. It is often used in custards, puddings, and warm milk. Ice cream from Grenada often includes a lot of of this wonderful spice. Cooking with nutmeg is relatively simple. This spice can actually be used in just about any recipe. Some people add this spice to grilled steaks or popovers. Those who are considering cooking with this spice should start by using small amounts. Large quantities can overpower the flavor of a dish.
Baking 
For delicious and timeless desserts, try baking with nutmeg. Try baking a cake can be made from nutmeg, sour cream, brown sugar, butter, cinnamon, and eggs. You can shop online to find a specialty product that suits your specific needs. This spice can be combined with:
Pepper
Chili
Cumin
Fennel
When baking it's important to remember that a small amount goes a long way.
How to Shop Nutmeg Online
It's pretty easy to shop this spice online because the it's inexpensive and easy to find. If you're looking for a specialty product, then you may want to examine an online store that specializes in different spices. This spice has a very unique flavor and aroma. Learn more about the history of nutmeg, here.
Read more blogs about herbs and spices
here
!