The Long Journey of the Aleppo Pepper
Spice Station is back with it's perfect HERBS AND SPICES
We caught up with six spice experts in London, LA, NYC, Boston, Toronto, and Calgary to get expert tips and tricks when selecting, cooking and storing spices.
"A Modern Spice Merchant Requires Calm at Customs"
"Worlds Best Spice Shops"
A heady variety of innovative and bespoke blends at this LA spice emporium crosses borders for unexpected taste journeys
Living in the heart of Monkland Village has many perks for a baker
The craft of spice blending is a solo journey into the senses.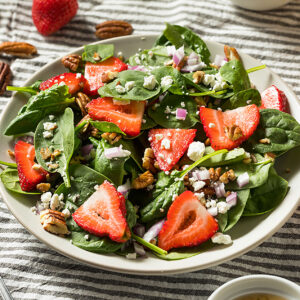 I, like so many others around the world, love a great salad. They're simple to mix together, they can be a healthy choice, and there are a wide variety of different types available. But, if you're like me, you may have found yourself wondering where salads originated. Well, good news, I did the research, and now I will share it with you. Read below to learn more about the history of salad.