Here are some tips for buying spices online at specialty spice shops like the Spice Station
Purchasing spices through the web can be tricky—you don't have the option to smell, taste, or touch them before buying. However, there are many tips for buying spices online and reasons why buying through specialty shops are the best place to buy spices online. The process can save you time, money, and failed-recipe heartache. Here are some tips for buying spices online that can guarantee you get the best bang—and flavor—for your buck.
Perks of Online Specialty Shops and Tips for Buying Spices Online
To get your recipe just right, an online specialty shop is the best place to buy spices online. You can explore a new world of whole spices, ground spices, and specialty blends. An online specialty shop is the best place to buy spices online because you can experience personalized service from experts who are skilled in made-to-order spice blends, the uses of whole and ground spices, and who can offer tips on finding just what your recipe needs.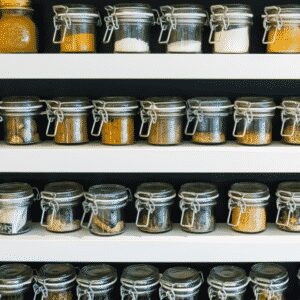 When buying your spices online, here are some tips for buying spices online:
Personalized, Knowledgeable Service
• Expert staff will advise on the unique differences between spices and spice blends.
• Tips and ideas are available for buying the spices you need and how to use them perfectly.
• Support in choosing your precise spice blend to get the exact flavor profile you need for your recipe.
Cost Optimization
• Option to buy whole spices, individual spices, and spice blends at bulk prices.
• Buy a little or a lot—you can get the exact amount you need without buying the whole jar. Additionally, you can buy larger quantities of spices you use frequently at a bulk price.
Freshness of Spices
• Buying spices such as peppercorns, cinnamon sticks, nutmeg, and other varieties can ensure several years of use. Pre-ground spices lose flavor much more quickly.
• Whole spices can easily be ground manually or with a spice grinder, which can also be purchased with an online specialty shop so you'll have exactly what you need.
• Although spices don't expire for safety reasons, the freshness of jarred, ground and whole spices at your local grocery store can't be guaranteed. Spices and spice blends at an online store are freshly stocked.
Home chefs should consider an online specialty spice shop as the best place to buy spices online. Your pie spice blend will be a crowd-pleaser at holiday events, your dry rub at the next family barbeque will be the talk of the table, and your customized seasoning mix will have everyone asking for your recipe!
Read more about buying herbs and spices online here!