Persian Cooking
The ancient Persian Empire (today's Iran) once ruled the region from India to Greece. A key point along The Great Silk Rd., Persia would benefit from the influences of numerous cultures and their contribution to this unique Middle Eastern cuisine. Neighbors like the Greeks, Romans, Russians, Arabs, and Turks also impact Iranian/Persian cooking.
What Is Persian Cooking?
The essence of Persian cuisine is its range of subtle flavors. Nuts, dried fruit, aromatic herbs, dried spices, and staples such as rice, yogurt, lentils, onions, lamb, and other meat dominate traditional Iranian fare.
Along with influences from other regions and countries, Iran's vast and varied geography provides ample variety of culture and crops. The various traditions, flavors, textures, and cooking styles makes for a very diverse and engaging cuisine.
Slower Is Better
Charcoal, wood, agricultural waste, and animal dung fueled cooking fires in ancient Persia. The steady, mild heat from these traditional fuel sources slowly cooks the meal drawing out the subtle flavors and providing incredibly savory results.
Adjusting to slow cooking methods can be a hurdle for some. Still, Persian cooking is not difficult to master once you appreciate this technique and become familiar with traditional Persian ingredients.
Traditional Ingredients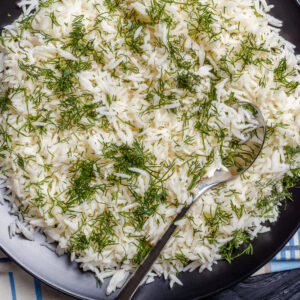 Arriving in Persia from India approximately 4000 years ago, rice is an essential element in the Iranian diet. The classic Persian Rice may be the best-known dish, but others like(Persian Cabbage and Rice), Sabzi Polo (Green Herb Rice), and many others are popular dishes.
Yogurt is ubiquitous and often accompanies meals as a beverage mixed with water. Bread is another staple of Iranian meals and is rarely absent from the table.
Lamb and chicken are frequent sources of protein. Other meats and regional favorites will vary, but the typical Persian meal centers around a stew (Khoresh) with rice.
Herbs and Spices
Aromatic herbs and spices are essential in Persian cuisine.
Turmeric is a staple of Iranian cooking, adding its signature yellow-orange color and bitter notes to many traditional recipes. Turmeric is also one of the spices often sautéed to enhance their zing and depth of flavor.
The exotic and costly spice saffron lends its golden hue, enticing aroma, and subtle flavor to many recipes, including Persian Rice, a classic dish still widely popular.
Spice Station proudly offers the best Persian Saffron available, along with Spanish and Afghan selections.
You can confidently find everything you need to approach any traditional Persian recipe here at Spice Station.
Here is your Spice Station shopping list for traditional herbs and spices in Persian cuisine:
Conclusion
We hope you are inspired to explore this healthful, savory, and fascinating cuisine with its age-old traditions and flavors. Check out some of these Classic Persian Recipes and discover what you are missing.