While the focus of most spices is solely on enhancing flavor profiles, the medicinal benefits continue to surprise researchers. For thousands of years, spices were heavily sought after for their dish-altering and enhancing qualities. While this is certainly still true, the movement to understand the health benefits of them is rapidly expanding. This adds even more incentive to using these diverse and intriguing flavors in cooking.
Not only are spices inexpensive, but they create beautiful nuances in flavor and add tremendous health benefits. In exploring these benefits in greater detail, the diverse properties of spices are extremely impressive. It's as if they've been created for this purpose, along with adding flavor. Such focused and apparent benefits cannot be an accident.
It appears as if there's a spice for just about every condition.The focus of this article is to explore and highlight the benefits of these popular spices. Using one is good, but all three together on a fairly consistent basis can impart many different health benefits. In nature, there's synergy when it comes to medicinal benefits. Let's explore what some of these benefits are.
Inflammation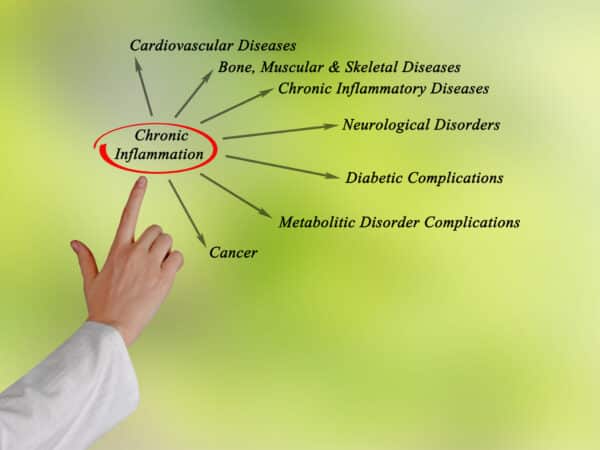 The issue of inflammation is much more severe than it appears to be. Many think of inflammation as soreness or something short-lived that subsides after a couple of weeks. However, this is not what is often happening inside our bodies. It's almost like a wildfire wreaking havoc in an insidious and silent manner. While inflammation is present in cases of accidents, aches, pains, and localized trauma, the chronic, systemic inflammation is what desperately warrants more attention.
Studies show that this chronic, body-wide inflammation is at the core of so many diseases. Heart disease, diabetes, cancer, arthritis, digestive disorders, fatty liver disease, asthma, Alzheimer's, autoimmune diseases, and so much more. Inflammation is both a contributor and byproduct of disease. It can result from disease states, while at the same time contribute to its progression.
By quelling inflammation on a regular basis in a healthy, natural manner, certain toxic pathways and expressions in the body will gradually dissipate. This will lead to greater health and greater prevention of disease. Ginger, lemongrass, and turmeric are all premier fighters of toxic inflammation. Together, these tasty spices significantly lower harmful markers that lead or contribute to chronic disease according to many studies.
They fight against the expression of inflammation inside the body through many mechanisms. So while this category only highlights inflammation, the effects spill over to many other potential areas. Since inflammation and pain go hand and hand, the combination of these three spices are good options for many different types of pain. Instead of medication, ginger, turmeric, lemongrass, with holy basil (tulsi) is a fantastic pain-relieving stack.
Tumeric, Ginger, & Lemongrass for The Big Three
The big three is referring to the top three diseases in many places around the world year in and year out. Cancer, heart disease, and diabetes. Diabetes is still slightly lower on the list than heart disease and cancer, but it's spreading rapidly. In addition, many deaths that are noted as being caused by heart disease and stroke are due to diabetic complications. While turmeric, lemongrass, and ginger may not be a cure-all to the big three, they are extremely helpful in many areas of their progression.
What's the Evidence?
A compound of lemongrass called citral has shown to lower blood glucose and improve glucose tolerance. Turmeric can improve insulin sensitivity, decrease insulin resistance, and lower triglycerides.  A compound called 6-gingerol in ginger contains potent anti-cancer properties. For this purpose, a strong extract would be more successful than regular ginger spice. The nutrients in ginger can also be helpful in preventing blood clots and improving circulation.
In rats, ginger decreased the structural damage done to the heart in those with diabetes. In one study comparing lemongrass to green tea for the heart, the group drinking lemongrass experienced a mild decrease in blood pressure and a reduction in heart rate. Several sources of research suggest that lemongrass contains valuable anti-cancer properties as well.
These benefits are only a sample of what exists with these three powerful spices. They are fantastic for fighting certain infections, digestive disorders, kidney, liver, and brain health, and so much more. Spices are incredibly powerful and extremely underrated when it comes to the medicinal benefits that they impart.
Buying high quality is very important. Low quality spices that are irradiated have all sorts of disgusting toxins and very little benefits. Many of them are pretty much nuked and dead on arrival. High-quality spices are definitely something to incorporate into your routine and can do wonderful things for long-term health.