It is one thing to buy spices that are already ground, but grinding spices in your own home deliver such a fresh and aromatic experience that it's hard to compete with it.
This experience can be said of any spice, whether it's cinnamon, nutmeg, or a dried herb. One particularly refreshing – and absolutely ancient – spice to try at is grinding cardamom, a pod that is perfect floating in coffee or in sweet or savory dishes, as explained here. To get an idea of how to test out these flavors and your mill, let's check out an example of savory cardamom recipes perfect for dinner:
Spiced Chicken and Rice Pilaf
4 chicken legs
2-1/2T cooking oil
Ground cardamom
Salt to taste
1/8t fresh black pepper
1T butter, quartered
1 small onion, minced
1-1/2c basmati rice
1/4c raisins
2-1/4c stock
1/4c apple juice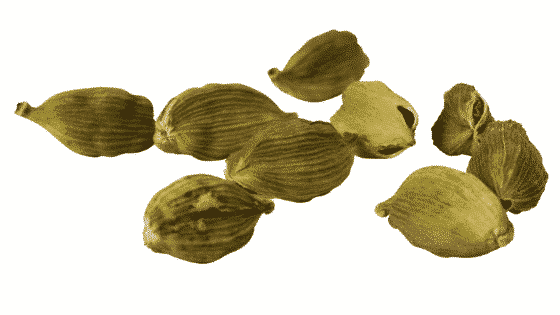 Heat the oven to 450F. Coat 1T of oil on the chicken and season as desired. Roast it in a pan with a pad of butter on each leg about 30 minutes. Heat the rest of the oil in a pan, sauté the onion, then add the rice and spices, stirring well. Add raisins, broth, and salt to taste, boiling and simmering for 20 minutes while covered. Take the pan from the heat with the cover on for 5 more minutes before stirring it with a fork. Take out the chicken and remove the fat from the pan, putting it back on the heat with the juice and some spices, stirring until 2T is left. Serve the chicken with a side of rice, drizzled with the reduced sauce.
Cardamom recipes can be found in various places around the world and always offer incredible spice depth whether that recipe is for a cold or hot drink, a dessert, or meat, salad, or rice dish. In addition, practicing grinding spices means your recipes will explode with unmatched flavors.
Did you notice a difference by grinding Cardamom? Let us know!
Get More from the Spice Station!
Check out more recipes, spice recommendations, storage tips, and more from our Spice Station blogs! Browse through our collection of spice blogs, here. Also, we'd love to hear from you! Have an idea for a spice blend, a favorite recipe, or blog post you want to write? Message us here today and we'd love to feature you and your ideas on our Spice Station blog!
Shop for Spices Online!
Ready to shop online for some of the world's best and most exotic spice blends? Shop our online spice store, here! Want to learn more about spices? Check out our post on spices and how to keep them fresh, here! Want to browse our blog for more recipes that test your limits with ingredients, that show up to the table with a dynamic, thoughtful, and memorable taste? Let's spice up your ingredient list, dinner menu and chef reputation? Click here for our spice blog, here.