Have you Tried Berbere?  
Berbere is an Ethiopian spice blend you should try!
This spice blend is a tradition originating from Ethiopia. The name "berbere" comes from the Berber people associated with the region in East Africa where Ethiopia resides. Berbere serves as the backbone of Ethiopian cooking and may be found in nearly every kitchen there. This classic spice is also used in the national dish of Ethiopia called "Doro wat," a type of stew using chicken, and "Siga wat" using beef as the primary ingredient.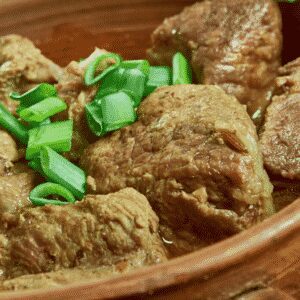 Berbere has a very spicy profile with a wholesome blend of spices herbs, and so on. One unique thing about this spice is that no two mixes are the same. That's right, the flavor and consistency of Berbere can vary widely depending on where in Ethiopia you are and which family is cooking. That's largely due in part because different regions have more restricted access and must use alternative ingredients while others may be less restricted.
Berbere is also used to add flavor to a wide variety of foods from meat, to vegetables and even legumes. This complex spice typically denotes a spicy, sweet, and citrus profile, which leads to a highly unique and interesting flavor combination. Many households also combine the spice with red wine and oil, which produces a paste known as "awaze." This paste is then served as ketchup like a condiment, which is used to dip other foods into.
What is berbere?
With the background out of the way, you're probably wondering, what is berbere? Berbere is made from a wide range of ingredients ranging from over a dozen herbs, spices, and blends. Most commonly, however, the blend consists of chili peppers, fenugreek, ginger, allspice, cumin, cloves, cinnamon, cardamom, and lesser-known varieties like long pepper and ajwain. All of this complexity leads to a flavor that is spicy yet tolerable. The heat of this spice is somewhat evened out by the sweetness of the cinnamon and citrusy flavors. So, you can expect a spicy, sweet, and earthy taste overall.
Berbere is most commonly cooked into sauteed onions at the start of the cooking process. This helps release the flavor profile into the onions. However, you can also put dashes of this spice over the meat like fish or even fresh fruit. If you opt to make the awaze, then it can be used as a dipping sauce as well. Dig in and enjoy!
See our blend here.