Spice Up Your Hot Chocolate
During the colder months, hot chocolate becomes a standard drink in many households. It almost becomes a wintertime ritual on cold, blustery days. Whether it's instant or made from milk and cocoa, every family has their "go-to" method of making hot chocolate. Warm your cold-weather hot beverage with a dash of spice.
Video Overview
Spices to add
Commonly paired with hot chocolate, cinnamon adds earthy warmth. Stir in a dash of Saigon cinnamon for an added layer of flavor. If you start with milk and cocoa, use cinnamon sugar for a sweeter drink. Or sweeten the milk with a dab of molasses.
There are many spices used in desserts and sweet dishes, including allspice. Despite the name, allspice is not a blend of spices. Allspice is processed from the dried berries of a plant in the myrtle family.
Add a dash of green cardamom for a unique, complex flavor. Cardamon is often used in coffee and tea drinks. Cardamom is one of the most common main ingredients of chai. Use it sparingly, unless you already know you like cardamom.
Pumpkin fans can create a fall pumpkin hot-chocolate with a little pumpkin puree (1 teaspoon per cup of liquid) and a dash of pumpkin spice.
Turn up the heat with a dash of cayenne pepper. If you want 'hot' hot chocolate, cayenne pepper is the spice to use. Many chocolate manufactures produce chili chocolate. Take advantage of this spicy warm pairing on a day with colder weather. If you know you like it hot, use habanero pepper instead. Or try adding our habanero sugar for some sweet spice.

If you miss the taste of gingerbread from the holidays of your youth, add ground ginger, allspice, cinnamon, molasses, brown sugar, and vanilla.

Ground clove pairs well with chocolate and is often added to hot drinks along with cinnamon. Clove is another spice to add sparingly. It is easier to add more than diluting after the fact.

Top off your mug with a dollop or spray of whipped cream. Garnish with a sprig of mint, a dash of cocoa, cinnamon, or nutmeg. Add some color with a maraschino cherry or some orange zest.

In the morning, add an extra kick with a teaspoon of espresso powder. Turn your hot chocolate into an adult mocha treat by adding a shot of coffee liqueur.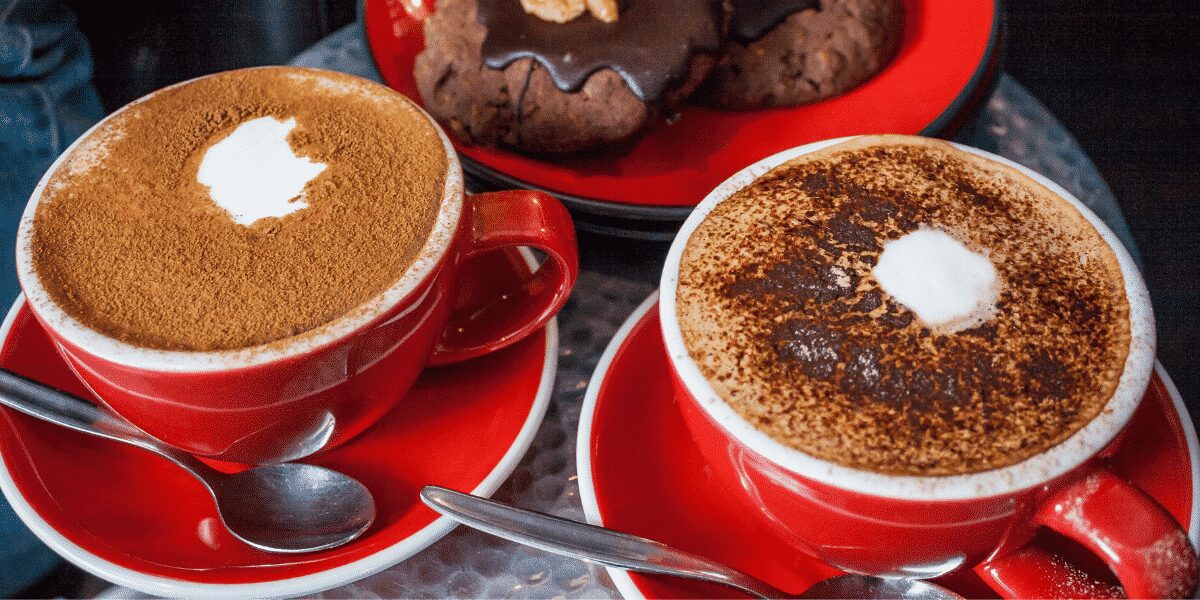 Experiment with your own blend of spices for a truly unique warm hot chocolate experience. You will look forward to those days of colder weather.