5 Spice Station Beverages to Warm Up the Season
As the leaves change color, the weather turns colder, and the days get shorter, a warm, comforting drink in the evening seems in order.  Did you know that Spice Station offers a substantial selection of beverages? Whether you prefer black or green tea, herbal, or rooibos, we have something for everyone.
This article looks at some of our top contenders for that warm cup to help you reflect on your day. And what could be more appropriate for our first selection than hot chocolate?
Sweet Heat – Spicy Cocoa Blend
We start with our exceptional cocoa powder and add some heart-warming sweet spices and urfa biber for a unique deep flavor. If you have never tried urfa biber and chocolate, you are in for a treat.
Enjoy this rich and satisfying hot cocoa in your cup. Try adding some to icings, cupcakes, and other treats, taking them to the next level.
Cocoa Mate Rooibos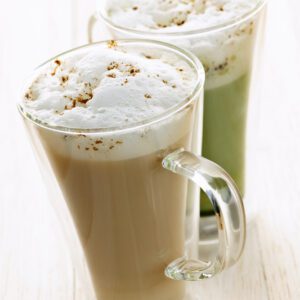 One of our most popular herbal teas, Cocoa Mate Rooibos, combines roasted Mate from Brazil and Argentina with South African rooitea, cocoa nibs, carob and other ingredients for a chocolatey herbal experience like no other. Perfect for warming up after a long day of raking leaves or just watching them as they fall to the ground.
Cocoa Mate Rooibos is caffeine free and has similar properties to green and black tea. It is a great companion to any weight loss routine.
Are you needing a break from coffee but can't imagine starting your day without a little jolt? Spice Station's caffeine-free, zero-coffee Hipster Java is the perfect solution. Yerba Mate, Irish BOP black tea, cocoa nibs, sarsaparilla root, chicory, and others, combine for a refreshing and satisfying cup with just enough lift to start your day.
With its intense, varied aroma, rich flavor, and robust body, Black Oolong Tea is highlighted with bits of orange for that tiger-like appearance. Crafted in honor of the Chinese calendar year of the Tiger, Spice Station's Tiger Tea provides a satisfyingly unique, warm, and flavorful experience that any tea lover will appreciate.
Also known as turmeric milk, the surprisingly delicious beverage is an exceedingly healthy choice with its powerful antioxidant properties. Golden Milk is a tasty blend of turmeric, white pepper, cinnamon, ginger, cardamom, nutmeg, and honey granules that you can mix with your favorite milk and enjoy all year long.
Conclusion
These five delicious drinks from Spice Station are only the beginning. We have a large selection of teas and rooibos from which you are sure to find many more delectable choices you will need to try.
Take your time, browse through our many offerings and learn more about the diverse flavors and significant health benefits these unique and natural selections can provide.
Who knows, your new favorite beverage might be just around the corner with your next Spice Station order.