Grilling veggies is a fantastic way to enjoy healthy food. To make your meal absolutely incredible, you should find the combination of the right cooking methods as well as the perfect combinations of spices. Check out some of these ideas for your next meal:
Grilled Zucchini and Corn
One delicious and simple combination from the Spice Blog consists of a few simple steps. The key is to prep the vegetables and allows time for marinating, getting the grill going, and getting the perfect grill marks. With only a handful of steps, some patience, and some knowledge of great spices, you will be able to create low-fat, nutritious dishes with the wonderful, warm quality of cooking with a grill right away.
Spices for Veggie Recipes
Maybe you like simple salt and pepper. Maybe you love spice and heat. Possibly you're more into fresh herbs or citrus. However, you grill veggies, knowing a few spices for veggie recipes will optimize how you can combine your flavors.
Here is one simple mix to add some flavor and depth to your cooking:
2T Hungarian paprika
1t fresh black pepper
1t dried thyme
1t dried rosemary
2t garlic powder
1/2t ground chipotle pepper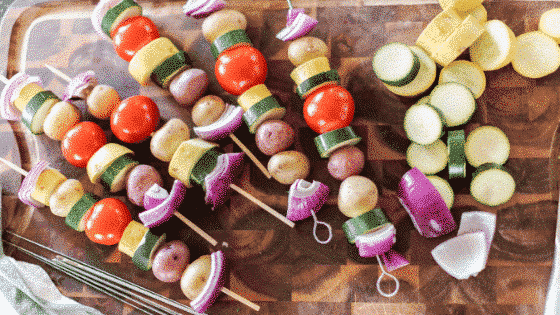 Simply mix the ingredients together and season your veggies after they've been prepared but an hour before you plan to grill veggies so they have a chance to marinate.
Other great spices for prepping veggies include ones with an ethnic twist such as this Thai version:
1.5c packed cilantro
8 peeled cloves of garlic
2T fish or soy sauce
1T water
1t fresh black pepper
1t chili garlic sauce
1/3c vegetable oil
2lbs vegetables, cut into pieces
Process all the ingredients except the oil and vegetables in a processor and blend. Add the oil as it mixes. Toss the vegetables in the paste then let them sit an hour while preparing the grill. Serve with rice or noodles and enjoy!
It is one thing to buy spices that are already ground, but grinding spices in your own home deliver such a fresh and aromatic experience that it's hard to compete with it.
This experience can be said of any spice, whether it's cinnamon, nutmeg, or a dried herb. One particularly refreshing – and absolutely ancient – spice to try at grinding is cardamom, a pod that is perfect floating in coffee or in sweet or savory dishes, as explained here. To get an idea of how to test out these flavors and your mill, let's check out an example of savory cardamom recipes perfect for dinner:
Spiced Chicken and Rice Pilaf
4 chicken legs
2-1/2T cooking oil
Ground cardamom
Salt to taste
1/8t fresh black pepper
1T butter, quartered
1 small onion, minced
1-1/2c basmati rice
1/4c raisins
2-1/4c stock
1/4c apple juice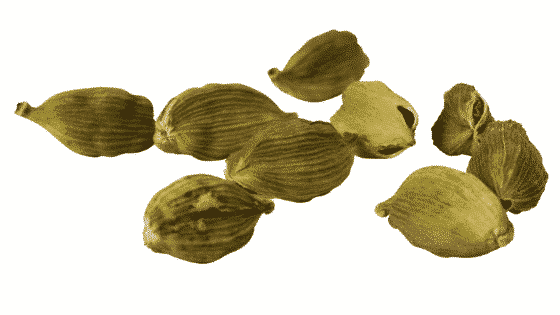 Heat the oven to 450F. Coat 1T of oil on the chicken and season as desired. Roast it in a pan with a pad of butter on each leg about 30 minutes. Heat the rest of the oil in a pan, sauté the onion, then add the rice and spices, stirring well. Add raisins, broth, and salt to taste, boiling and simmering for 20 minutes while covered. Take the pan from the heat with the cover on for 5 more minutes before stirring it with a fork. Take out the chicken and remove the fat from the pan, putting it back on the heat with the juice and some spices, stirring until 2T is left. Serve the chicken with a side of rice, drizzled with the reduced sauce.
Cardamom recipes can be found in various places around the world and always offer incredible spice depth whether that recipe is for a cold or hot drink, a dessert, or meat, salad, or rice dish. In addition, practicing grinding spices means your recipes will explode with unmatched flavors.
A Closer Look at Paprika
When cooking there are certain seasonings we tend to reach for more often than others. We use different seasoning blends which are quite popular these days, as well as different seasoned salts. Whatever those are, and then there's our old faithful; salt and pepper. The majority of the time we may not be sure exactly what the seasoning's actual ingredients are or how they should be used. Here, we will discuss paprika spice. This seasoning is used often but what should we be using it for exactly? Can we add it to everything? Let's discuss this.
What is it? Paprika is Hungarian for pepper. It's a versatile, brightly colored red-orange spice that comes from a variety of chili, bell, sweet and tomato peppers. The color comes from carotene which is rich in vitamin C. Assortments of peppers are sun-dried or smoked and ground or milled into a fine and tasty powder.
Types and Varieties
Varieties of paprika spice vary in color and taste. Some are sweeter in flavor while others have more of a spicy taste and are darker and richer in flavor. Commonly used varieties are Hungarian, Spanish which can be smoked or non-smoked.
Hungarian Paprika Spice- This version is non-smoked and carefully cured for several weeks in the sun until dried then finely ground by experienced spice millers.
Spanish varieties – Can be smoked or non-smoked. Peppers are smoked over oak logs for two weeks with the best Spanish varieties being slowly turned by hand in some cases. This more in-depth process will make for a more deep and richer flavor. Very impressive.
Reasons To Use
If you're not convinced by now to go out and get your best version of this flavorful spice, here are more reasons you may want to consider:
1. It contains vitamin A, vitamin E, vitamin B and iron
2. May improve vision being filled with carotenoids
3. Is said to help reduce inflammation
4. May help control blood sugar levels
5. Promotes healthy blood flow because of natural vitamin E and iron
This versatile spice is used to add depth and smokiness to any savory dish. It's also used frequently to add color and richness to different sauces, soups, and gravies, and also makes an amazing garnish when sprinkled over potato salads and soups. You'll want to be sure to store it in a cool and dry place for freshness and prevent discoloration.
Paprika adds versatility to your meals and is an excellent addition to your spice cabinet. Read more articles here! Also, there are a lot of amazing recipes and suggested uses available for you to check out here to learn more.