Cinnamon is a spice used by many different cultures as a seasoning for savory and sweet foods. Not many people realize that there are different varieties of cinnamon.  Ceylon cinnamon and cassia cinnamon are the two we will be discussing.
Ceylon cinnamon contains anti-inflammatory, antioxidant, and antimicrobial effects. These properties mean that this cinnamon supports your immune health. Ceylon cinnamon was part of a study that showed enhanced antioxidant enzyme activity. This means it may prevent or treat certain types of cancer. All varieties of cinnamon contain cinnamic acid. It has anti-inflammatory effects. The anti-inflammatory property helps blood flow through the body and puts less strain on the heart.  It also reduces inflammation around joints and other parts of the body that might be inflamed.
Cinnamon is found in every grocery store and most convenient stores, that is how common of a spice it is.  However, most people do not realize that the ones found in the stores are more often than not, is called Cassia cinnamon.  It is made from the inner bark of a tree that originated from southern china called Cinnamomum cassia tree, also called Cinnamomum aromaticum.  This tree is now widely grown in eastern and southern Asia.  Cassia cinnamon is darker in color and has thicker sticks.  It is much cheaper and lower quality than Ceylon cinnamon.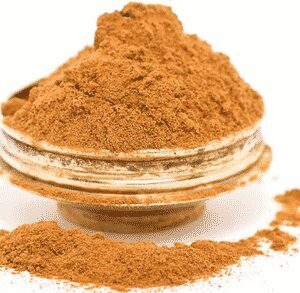 Ceylon cinnamon, also known as true cinnamon, originates from a tree native to Sri Lanka and southern India called Cinnamomum verum.  This cinnamon is a lighter brown color and has softer tighter sticks,  this gives it a higher quality texture which is more desirable.  This spice is much less common and more expensive than cassia cinnamon.
Try using this spice in hot chocolate or mixed into your coffee before you brew it.  Ceylon is also commonly used for spiced pears and peaches, even for making cinnamon ice cream.  It is used in both baking and cooking, but we really like mixing it in with whipped cream for a special treat.
Our ground Ceylon Cinnamon is available here.