Spices are not only essential ingredients in cooking but also windows into different cultures and cuisines. Around the world, various regions offer a diverse range of spices that bring unique and exotic flavors to dishes. From the vibrant markets of India to the bustling bazaars of Morocco, let's embark on a flavorful journey and explore the distinctive spices around the world.
1. India
Known as the land of spices, India boasts an incredible array of flavors. From the pungent heat of red chili powder to the warm and aromatic notes of cardamom, cumin, and coriander, Indian cuisine thrives on spices. Spice blends like garam masala and curry powder showcase the complexity of Indian flavors and add depth to a wide range of dishes, from curries to biryanis.
2. Morocco
Moroccan cuisine is a tantalizing fusion of spices that reflects the country's vibrant cultural heritage. Ras el hanout, a fragrant spice blend, captures the essence of Moroccan cooking. It combines spices such as cinnamon, ginger, cumin, turmeric, and saffron, creating a symphony of flavors that elevate tagines, couscous, and grilled meats.
3. Mexico
Mexican cuisine is celebrated for its bold and zesty flavors, often achieved through the use of spices. Chili peppers, including ancho, guajillo, and chipotle, bring smoky and fiery notes to dishes like salsas, moles, and enchiladas. Additionally, Mexican oregano, cumin, and cinnamon are key components of the country's distinctive spice profiles.
4. Thailand
Thai cuisine balances sweet, sour, salty, and spicy flavors, with spices playing a crucial role. Lemongrass, galangal, and kaffir lime leaves infuse aromatic and citrusy flavors into Thai curries and soups. Thai bird's eye chili peppers, known for their fiery heat, add a spicy kick to dishes like pad Thai and green curry.
5. Middle East
When exploring spices around the world, the Middle Eastern spice palette on top of the list. It is rich and diverse, featuring spices like sumac, za'atar, and baharat. Sumac lends a tangy and lemony flavor to dishes, while za'atar, a blend of thyme, sesame seeds, sumac, and other herbs, is sprinkled on breads and used as a seasoning. Baharat is a warm and fragrant spice blend that adds depth to Middle Eastern stews and grilled meats.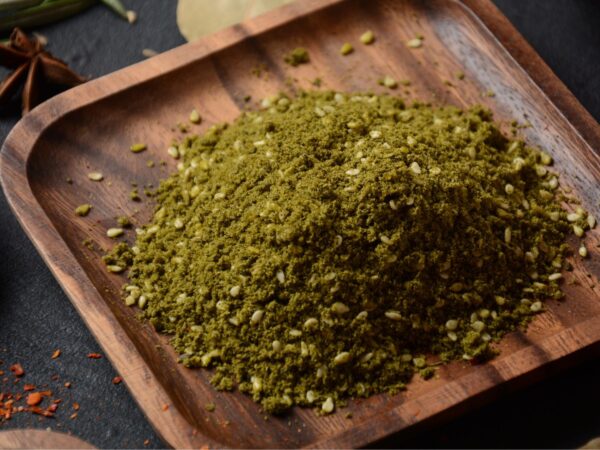 6. China
When you think of spices around the world, China always comes to mind. Chinese cuisine showcases an array of spices and aromatic ingredients. Star anise, Sichuan peppercorns, and five-spice powder are widely used. Star anise brings a licorice-like flavor to braised dishes, while Sichuan peppercorns provide a unique numbing sensation and heat. Five-spice powder combines cinnamon, cloves, fennel, star anise, and Sichuan peppercorns, adding a complex flavor profile to various Chinese dishes.
7. Caribbean
The vibrant and tropical flavors of the Caribbean are heavily influenced by spices. Jerk seasoning, a popular spice blend, combines ingredients like allspice, thyme, cinnamon, and scotch bonnet peppers, infusing meats with a spicy and aromatic punch. Caribbean cuisine also incorporates spices like nutmeg, ginger, and cloves, creating delightful flavor combinations in dishes such as curries and stews.
8. Japan
While often associated with its delicate and refined cuisine, Japan also offers a range of intriguing spices. Wasabi, known for its pungent and sinus-clearing properties, is a staple in Japanese cuisine, accompanying sushi and sashimi. Shichimi togarashi, a seven-spice blend, adds a spicy and aromatic kick to soups, noodles, and grilled dishes. Additionally, yuzu kosho, a condiment made from fermented yuzu citrus fruit and chili peppers, provides a unique combination of citrusy and spicy flavors.
9. Ethiopia
Ethiopian cuisine is renowned for its distinctive spice blends and flavorful stews. Berbere, a fiery spice blend, forms the foundation of many Ethiopian dishes. It combines chili peppers, garlic, ginger, fenugreek, and other spices, creating a complex and aromatic flavor profile. Niter kibbeh, a spiced clarified butter, adds richness and depth to Ethiopian dishes, while mitmita, a chili pepper-based spice blend, brings intense heat and flavor.
10. Spain
Spanish cuisine embraces a variety of spices that contribute to its diverse regional flavors. Smoked paprika, or pimentón, is a key ingredient in many Spanish dishes, imparting a smoky and slightly sweet taste. Saffron, known as the world's most expensive spice, adds a vibrant golden hue and a subtle floral flavor to dishes like paella. Spanish cuisine also utilizes spices like cumin, cinnamon, and cloves to create rich and aromatic flavor profiles in stews, marinades, and sauces.
As we explore the unique and exotic flavors of spices around the world, we gain a deeper understanding of different culinary traditions and the impact of spices on taste profiles. We gain a broader perspective on the remarkable diversity of flavors found across different continents. Each spice tells a story, representing the cultural heritage and culinary traditions of its respective region.