Everything Bagel Seasoning, a Great Addition to your Kitchen!
Everything bagel seasoning is a delicious blend that is made of poppyseeds, white sesame seeds, black sesame seeds, dried minced garlic, dried onion flakes, and coarse sea salt. Ideas for the blend include: avocado toast, on a bagel, on any type of bread, roasted vegetables, roasted potatoes, tofu, creative dips popcorn, pizza and even a salad.
Video Overview
1. Hashbrowns : Nearly every seasoning goes well with hashbrowns, but everything but the bagel blend goes really well when paired with these breakfast potatoes. You don't even need to add any extra seasoning on top.
2. Grilled salmon: grilled salmon that is drizzled with olive oil and lemon juice taste delicious when you add everything but the bagel seasoning on top right before you put your salmon on the grill.
3. Cornbread: for corn bread you can add the everything but the bagel seasoning into the batter before you bake the cornbread or you can sprinkle it over the top after you add your creamy topping of choice, it goes well with jalapeño cream cheese.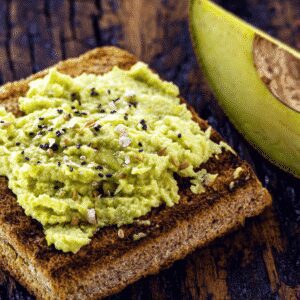 4. Avocado toast: yes you can have everything but the bagel seasoning on a bagel, and a regular toast. It is also delicious when you add it to avocado toast and even more of an extra boost of protein when you add an egg on top of the everything but the bagel avocado toast.
5. Everything bagel dip: this is one of the most creative dips that I have ever seen. It is a dip that you can use on anything. It includes cream cheese, sour cream, and everything but the bagel seasoning. It's delicious with pretzel chips, vegetables, potato chips and more.  To make this dip healthier, you can use plain greek yogurt and add the seasoning to it.  Trust us, it is delicious! 
6. Everything but the bagel pull apart bread: this pull apart bread comes complete with honey, delicious melted cream cheese, everything but the bagel seasoning and a few other items. It is delicious to have for parties where everyone can just pull their own piece off.
7. Everything but the bagel popcorn: this is a great recipe to use when you were in a pinch or just for a fun night time movie treat. You can use your everything but the bagel seasoning on homemade popcorn and microwave popcorn. All you have to do is sprinkle the seasoning over top.
Everything but the bagel seasoning is a universally used seasoning because there are many useful ideas for the blend. It can be utilized on many different types of food in order to achieve different flavor levels. This seasoning is good on breakfast, lunch or dinner and even your mid day or night time snacks. You can find the seasoning at most stores now, but for the freshest spices, we suggest our Spice Station Everything Bagel Blend.